During economic downturns it is always good to re-evaluate expenses. Staying lean and mean is healthy for all business. Given the recent economic data from Illinois you may be evaluating expense right now. IT is a necessary expense in business today. It allows companies to compete on a global scale with competitors who are much larger and have many more resources but maintaining your technology can get pricey. Today, I will be providing an analysis on hiring internal technical staff vs outsourcing your IT management and maintenance through Managed IT Services so you can find out how you can reduce IT costs.
Lets start with the facts:
According to the Occupational Employment Statistics for System Administrators/Network Administrators in Illinois 2015, the average annual salary was $

82,200.00

The GDP for Illinois in the first quarter of 2016 is an abysmal -0.9% change from previous quarters.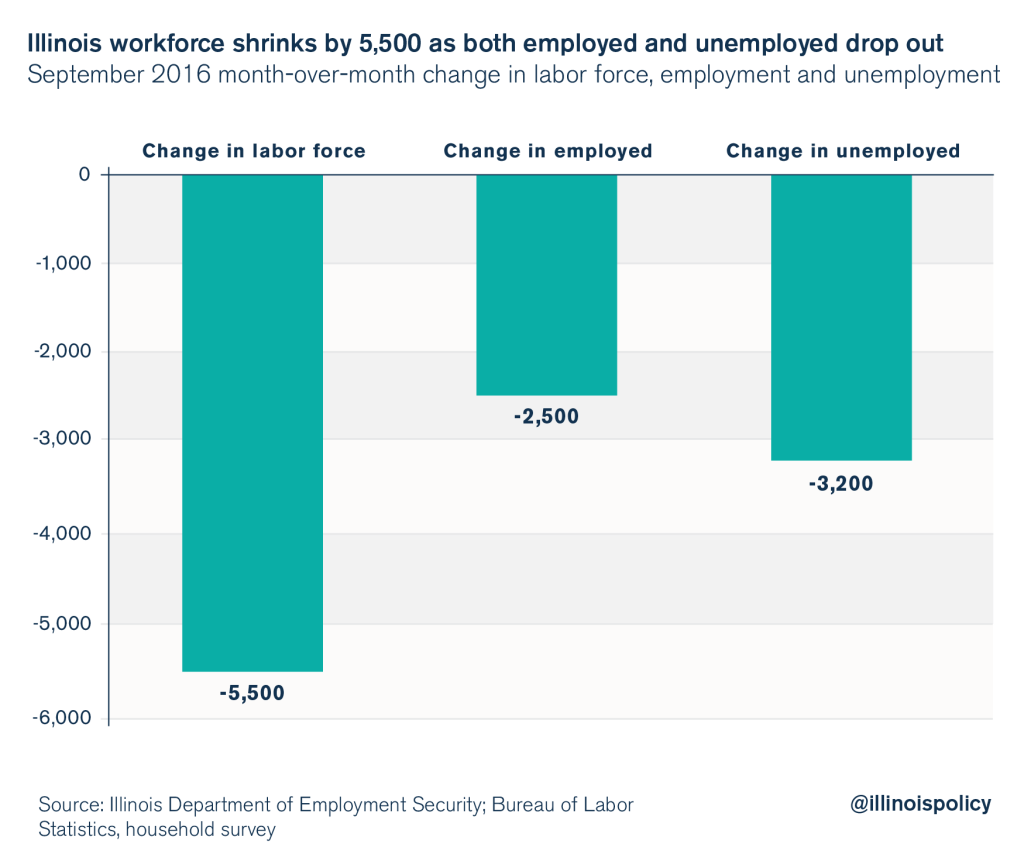 Click here to find out more about Illinois policy and how it impacts business. This website is awesome and has a lot of great information.
With state of the economy it's no wonder companies are looking for creative ways to cut costs and to stay afloat. If we explore the cost to benefit of hiring an internal Systems Administrator compared to hiring a Managed IT Services company like us you will find that Managed IT Services will give you more for your money. So, what exactly does your $6,833.33 per month actually provide?
System Administrators, for small and midsize businesses, traditionally handle all of the IT infrastructure within the organization. This includes updates, upgrades, strategic planning, day-to-day support, backup & disaster recovery planning and management, hardware and software implementations, and more. These same functions can be handled by a Managed IT Services company. Now, lets draw our comparison based on a company with 20 computer users.
| | Internal IT | Managed IT Services |
| --- | --- | --- |
| Costs | Costs $6,833.33 per month for a single employee who is skilled at managing IT systems. | Costs about $3,000 per month (*estimated cost for all the bells and whistles at 20 users. Other options are available as well.) |
| Skillset | Knows server and switching infrastructure, advanced networking, and usually works with Windows based operating systems. | A full team of technical experts with strong vendor relationships there is a technical resource for everything – beyond just basic IT infrastructure. |
| Response Times | No stated SLA or response times. Might take this person all day or a series of hours to fix an IT problem based on their skills. | You get a guaranteed response time and SLA to ensure that you can get back to business. What takes your person a few hours might take the specifically skilled 3rd party technician 15-30 minutes. |
| Strategy | Provides strategy based on preference meaning – this person is more likely to recommend an IT solution based on what they know and are proficient in, even if it's not the best solution. Strategy is traditionally reactive (see next section). They are technical personnel – not executives. | Provides technology and vendor agnostic recommendations for IT solutions since the technical team is proficient in all mainstream technologies. (We actually provide virtual CIO quarterly strategic planning meetings with our customers). |
| Approach | Reactive by nature. They will wait til things fail before replacing them. They will wait until an issue occurs before taking action. They do not have the tools to monitor and manage your IT systems nor a relationship with the technology vendors. | Proactive by nature. Since labor is covered under a Managed IT Services agreement it is in the best interest of your Managed IT Services provider to prevent issues from happening or recurring. They have a large set of monitoring and management tools for your IT that provide alerts on pre-failure indicators and allows for action to be taken before a major problem occurs. (this also means less downtime). |
| Knowledge | Since technology is rapidly changing and increasing in complexity – the guy or gal you hired 5 years ago will no longer have relevant knowledge without constant training and learning. | Since there is a team of technical experts they each have time to train on new technologies and have a far greater experience using these various technologies. We are learning constantly and applying this knowledge in the real-world. |
| Human Resources | Highly intelligent individuals tend to be more difficult to motivate and to manage. | You aren't hiring anyone so you do not need to manage anyone. Plus – Managed IT Service companies don't call out sick when you need them. |
Overall, I think it's clear that Managed IT Services provides far greater benefit when comparing the costs of hiring internal IT personnel. Especially considering the burden costs like adding to the 401K, insurance, etc.
If you would like to learn more about Managed IT Services download our {{cta('cc908660-ee12-4ece-b954-9d6e35efb8a7')}}
Related:
https://www.systechinfo.com/news/2016/02/14/18851
https://www.systechinfo.com/news/2015/08/14/the-illinois-business-exodus-continues
https://www.systechinfo.com/news/2015/07/05/city-of-chicago-to-levy-cloud-tax